How 99.9% Miss Out on Enlightenment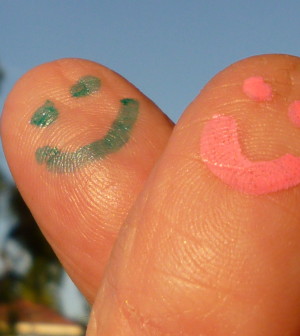 Most people in the world are aiming for happiness, and there is a  big problem with that.
99.9% of the world's  definition of happiness is typically based on external sources; for example, "When I get my tea I will be happy", "When I get job, money, love, house, work, car, health, kids, I will be happy."
However this happiness is based on the external, and when we don't get it we feel sad, and when we do get it often it does not give us lasting happiness, we move on to the next thing.
We are on a constant string of yo-yo emotions, happy because it is a nice day, sad because we missed a deadline at work, happy when we are invited out for lunch and sad when the restaurant is closed. Scared when we are called in for a meeting with the boss, happy when it goes well. Frustrated when we are stuck in traffic, and happy to get home.
It is quite possible to function from a quite different place, where the happiness is for no reason. This is what we call bliss, and I know hundreds of people who live in constant bliss or almost constant bliss.
By setting the bar of happiness at the level of being based on the external, and not looking higher to the realm of Bliss, happiness for no reason most people are creating a scenario where they are automatically going to feel sad, depressed, frustrated, angry, guilty and a whole range of emotions that they do not have to experience ever in life!!!
Here is a video in which I speak about the trap, and how to escape the trap.
Here is some research on happiness that leads to enlightenment