Timeless Music that Enlightens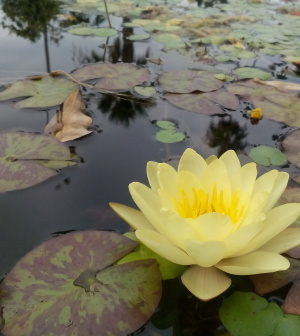 There is lots of great new music that creates spiritual enlightenment. I am going to list some of my favorite pieces here  in this story, but first let me explain about this music.
Kirtans are  not just music, but create an awesome event. This style of music is from India, and is associated in the west with yoga. We sing along with the lead singer, who leads with a style of call and response that has the flavour of gospel music! The first video features a local Los Angeles singer, Sean Johnson and group performing.
When you attend yoga classes it is very likely that you may be listening to kirtans during the yoga session. Some yoga classes on LA, such as the Saul David Raye class in Venice Beach at Exhale Yoga may have live musicians in the class, adding their own flavor to the session.
The second video is by Krishna Das, singing the classic chant, Om Nama Shivaya. This amazing song has sent me into bliss to many times. It is a favorite of mine to play while driving and if I play it in the morning I will dance wildly around the house.
What is also great about this song is that the images are from India and the Himalayas, where Shiva is reputed to have hung out. From my experience he is still there, his energy alive and kicking and ready to be connected with. This is the most beautiful connecting song!
My recommendation for you is that you google Kirtans or Bhajans in your local city and see what is happening in that live scene, and go and take it in. I suggest that you take comfortable clothing as you may be sitting on the floor! I also recommend you take water as these sessions can go on for several hours and you can be surprised by what comes out of you in the way of vocal expression. You may be far louder, invigorated or even sore after the event.
Some of the most popular touring big names are:
Krishna Das
Wah
Diva Premal
The third video is very different in that it features the enlightened saint Amma. She is from South India and is renowned as the hugging saint. I refer to her here on another page. What is so beautiful about Amma is that you can see her going into a very ecstatic space during the song, at about 5 minutes and 20 seconds.
You can also see the audience being moved by the music in very deep ways. This space is an aspect of initiation into spiritual enlightenment. We become transcendent in our being and it shows in our outward expression also.
The final video is one that I have listened to many times in the presence of another enlightened master, Paramahamsa Nithyananda, whose book I recommend at this page. This song is one of many on Shiva, using the mantra Shivohum. This mantra means you are in tune with Shiva and that is you are in tune with all that is. You are one with oneness.
If you are interested in learning more on Bhajans there is a link to Wikipedia here.
To quote from that source:
A Bhajan is any type of Hindu devotional song. It has no fixed form: it may be as simple as a mantra or kirtan or as sophisticated as thedhrupad or kriti with music based on classicalragas and talas.[1] It is normally lyrical, expressing love for the Divine. The name, a cognate of bhakti, meaning religious devotion, suggests its importance to the bhakti movement that spread from the south of India throughout the entire subcontinent in the Moghul era.
In other posts I will recommend music from other spiritual traditions that has moved me and contributed to my spiritual enlightenment.