Speaking
Martyn Williams is available to speak at your event: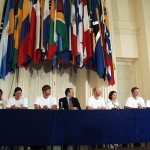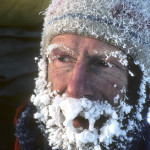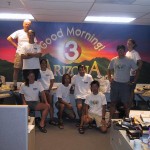 His topics:
Everest to Enlightenment
World Class explorer Martyn Williams takes us up Everest, from Pole to Pole and on intense journeys with remarkable Himalayan Yogis in the quest for the secrets of Enlightenment.
This mystical journey of self discovery reveals how you can learn to live in constant bliss and ecstasy while exploring nature at its extremes. Martyn will share his transformational experiences that include, surviving plane wrecks, The North Pole at minus 70 degrees, 22 near-death experiences, learning from the great Enlightened Masters of India, and even swimming with 10,000 naked yogis in the Ganges River.

Martyn Williams is the first person to lead expeditions to the three extremes, the North Pole, South Pole and Everest.  As a wilderness guide for 30 years he worked with many of the greatest mountaineers. He created global non-profit organizations that have been the subject of Prime Time TV documentaries, including the Pole to Pole project which inspired millions of young people to take environmental action for the planet.
His fascination with exploration and discovery led him to embark the most extreme of journeys, traveling and studying with yoga masters and enlightened masters in India and Tibet, witnessing and participating in unexplainable miracle phenomena. He now teaches enlightenment sciences around the world and leads spiritual treks to remote sacred sites around the world.
Insights from the Edge
In this dynamic multimedia presentation Martyn takes up from the North Pole to the South Pole on a quest to Inspire millions of youth to participate in environmental and humanitarian action to save the Planet. We follow the financial collapse of the project,  meet the miraculous Fairy godmother who stepped in, find out how the team weathered minus 40 and plus 115 degrees, heat stroke, frostbite, hit and runs, and living in the most horrendous condition. We learn how the human spirit raises to insurmountable challenges, and what takes it down into depression and failure. Using compelling images, stories we find ourselves captivated by this unprecedented journey into the wilds of human performance, volunteerism and leadership. at the edge.
Link to one of his recent talks: You can reach him at 604-500-1906